In the EUROGRADUATE pilot survey the following eight countries participated as pilot countries:
Austria, Croatia, Czech Republic, Germany, Greece, Lithuania, Malta and Norway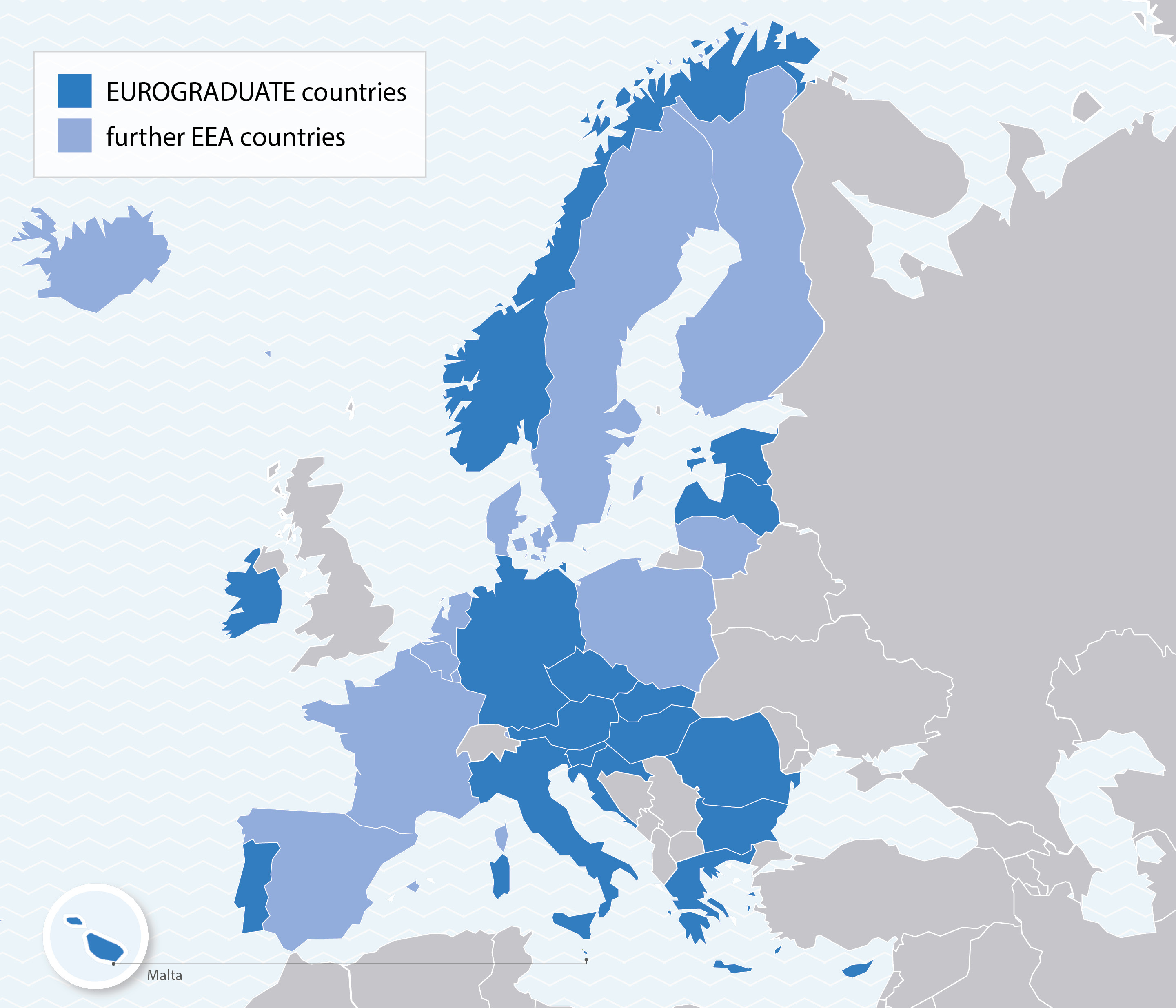 The Austrian team
The Institute for Advanced Studies (IHS) is an independent, post-university research center bringing together different social scientific disciplines.
It is home to HER - Higher Education Research – which is the largest research group in this field in Austria.

Its members Martin Unger, Angelika Grabher-Wusche, Sigrid Maurer and Robert Juehlke form the Austrian EUROGRADUATE team.