In the EUROGRADUATE pilot survey the following eight countries participated as pilot countries:
Austria, Croatia, Czech Republic, Germany, Greece, Lithuania, Malta and Norway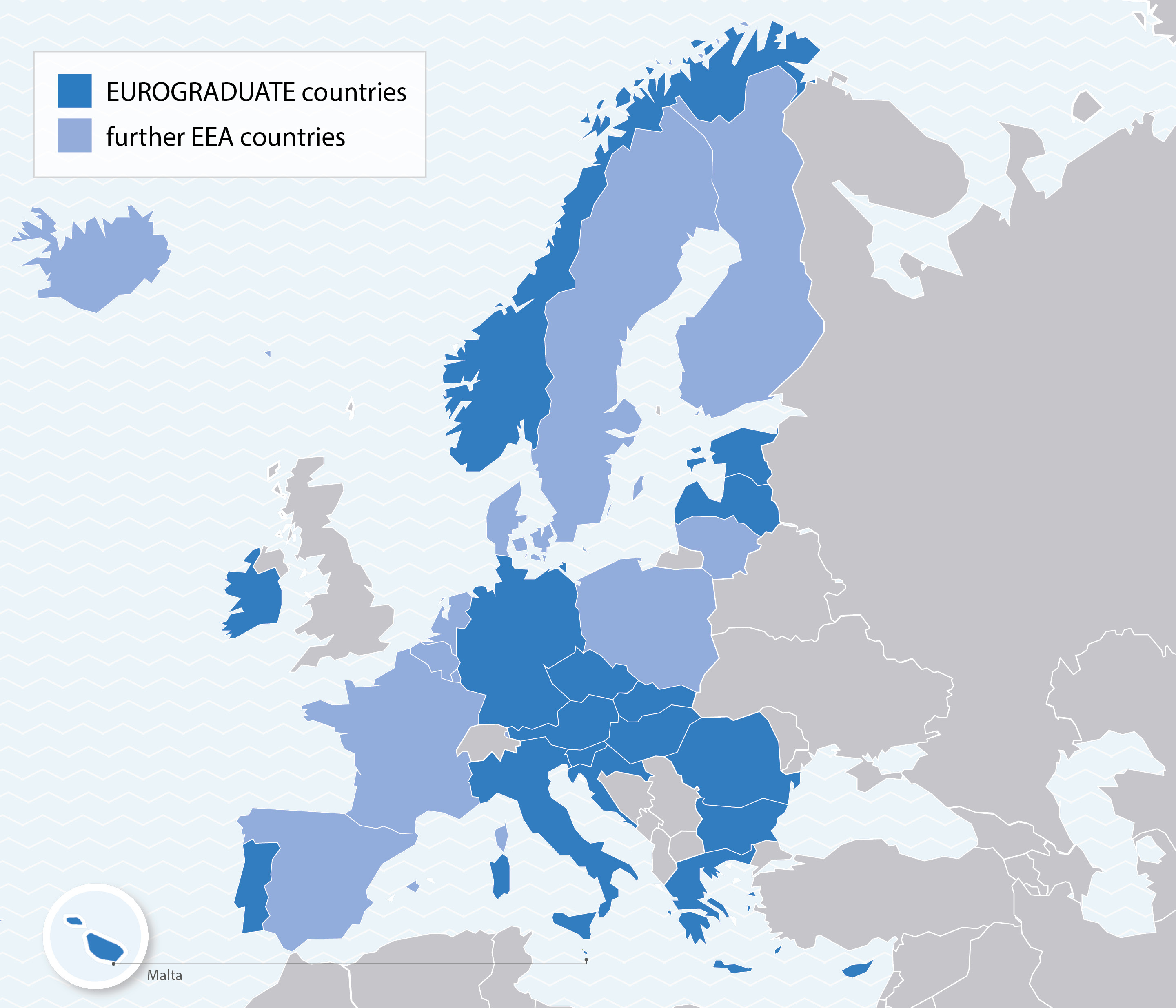 The Czech team
Institution

The Centre for Higher Education Studies (CHES) has spent more than quarter of a century engaged in researching higher education. It examines and analyzes various information concerning HEIs, academicians and students. It focuses on quality assurance in higher education and helps HEIs, home as well
as elsewhere in Europe, to improve this process. It focuses on different models and types of tertiary education funding. CHES collaborates on research projects with both, European and non-European partners.
Team

Jan Sedláček works as a researcher in CHES where he is currently involved in projects aimed at university graduates and university drop-out rates.
He obtained PhD in European Studies at the University of Economics in Prague in 2017. He is experienced in project management in the university sector.
Martin Zelenka has been a researcher at the Education Policy Centre at the Charles University for the last 14 years. His main research interest is the transition from education to work with a special focus on higher education graduates. He has participated in several national and international projects and is author and co-author of several publications concerning the situation of higher education graduates in the labour market in the Czech Republic.