In the EUROGRADUATE pilot survey the following eight countries participated as pilot countries:
Austria, Croatia, Czech Republic, Germany, Greece, Lithuania, Malta and Norway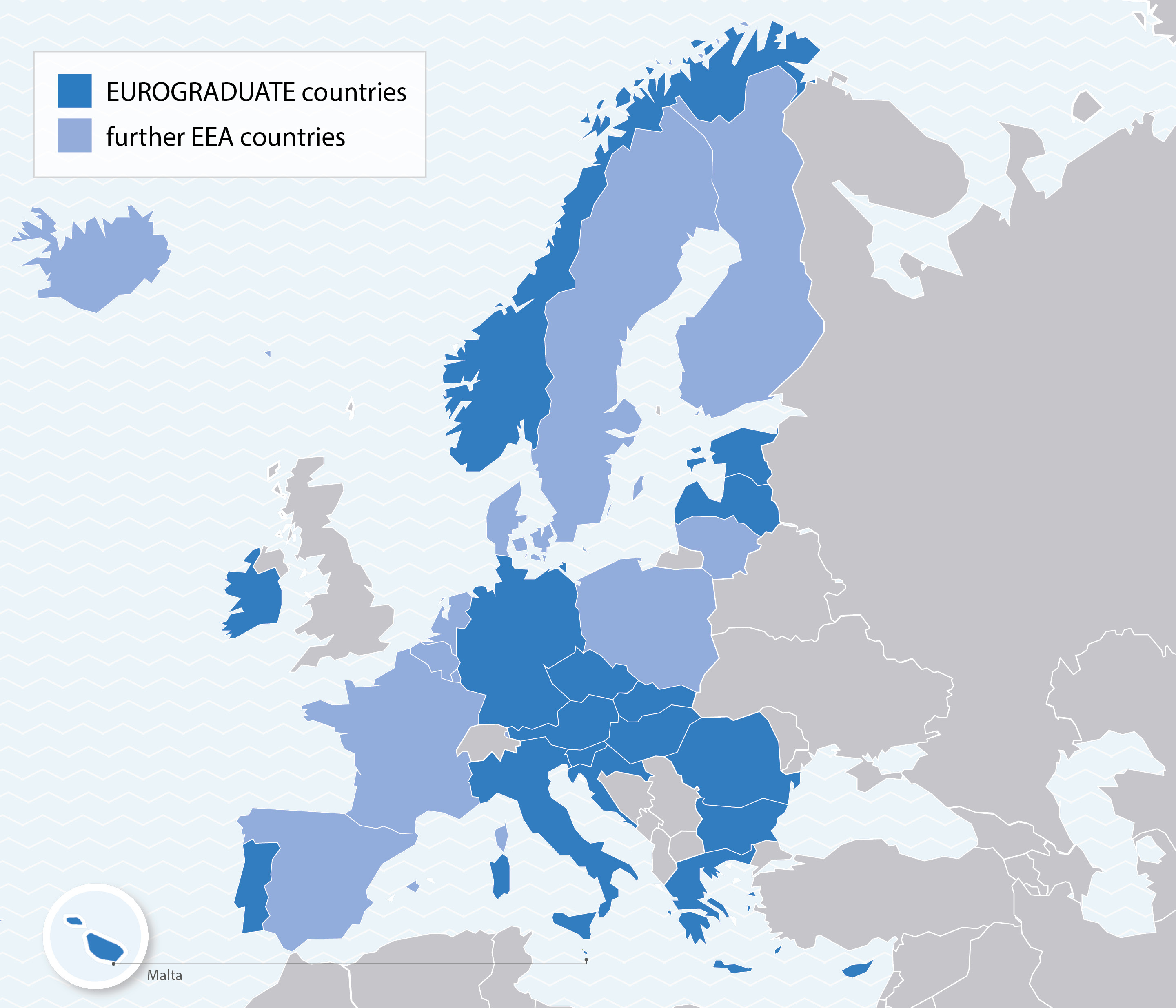 The German team
The German Centre for Higher Education Research and Science Studies (DZHW) carries out application-oriented empirical research. Our work focuses on two main fields: research on higher education, including analyses of students' and graduates' experiences, issues relating to life-long learning, steering and funding, and research into the scientific world and academic organisations. The Centre sees itself as part of the scientific community and is a service provider for higher education institutions and policy-makers.


Kai Mühleck