In the EUROGRADUATE pilot survey the following eight countries participated as pilot countries:
Austria, Croatia, Czech Republic, Germany, Greece, Lithuania, Malta and Norway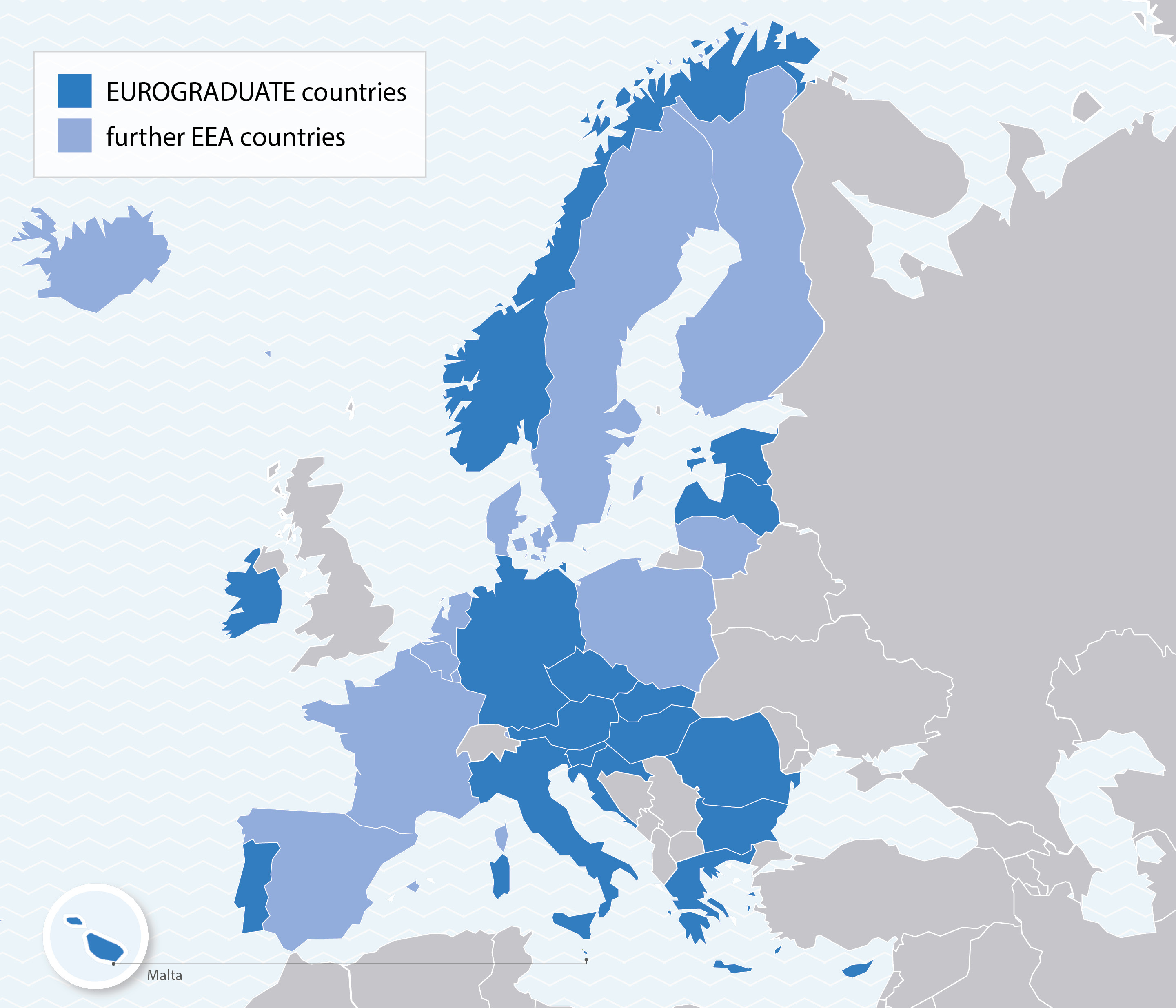 The Maltese team
The National Commission for Further and Higher Education (NCFHE) is an advisory body to the Government of Malta on further and higher education. It provides accreditation, licensing and quality assurance of further and higher education institutions and programmes; recognition of (prospective) national or international qualifications; validation of informal and non-formal learning and conducts research and recommends policy on further and higher education.
Christine Scholz Fenech, Research and Policy Manager of the NCFHE was responsible for implementing the EUROGRADUATE survey in Malta.
Since August the new contact persons for Malta are Chief Executive Officer Dr. Rose Anne Cuschieri and Madonna Maroun, Research and Policy Manager at NCFHE.
Dr. Rose Anne Cuschieri
Phone: +356 2381 0000
Madonna Maroun
Phone: +356 2598​ 1450