In the EUROGRADUATE pilot survey the following eight countries participated as pilot countries:
Austria, Croatia, Czech Republic, Germany, Greece, Lithuania, Malta and Norway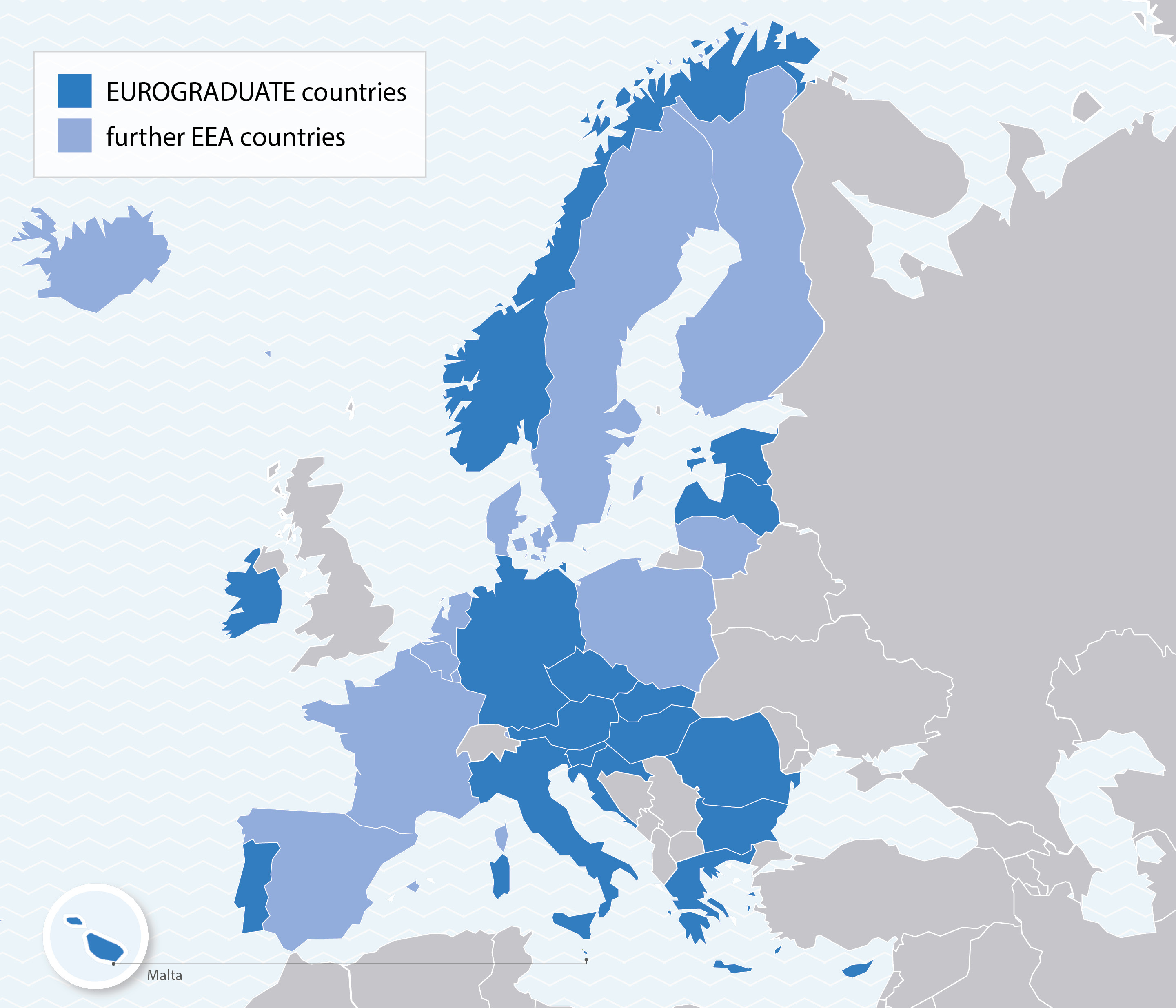 The Norwegian team
The Nordic Institute for Studies in Innovation, Research and Education (NIFU) is an independent social science research institute, organized as a non-profit foundation. NIFUs research areas are: Studies in primary and secondary education, Studies in higher education, Studies in research and innovation R&D statistics and indicators
Kjersti Nesje and Liv Anne StÝren work in the area of "Higher education". The aim of this research is to produce knowledge for quality enhancement and higher education as a means for employability.